Grand Finals Result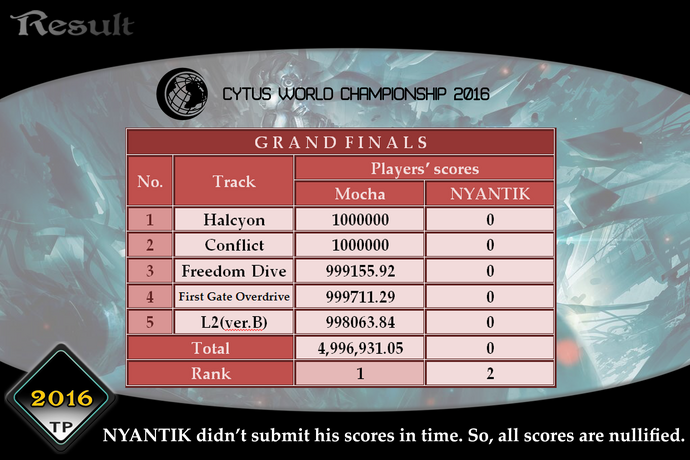 Grand Finals Trailer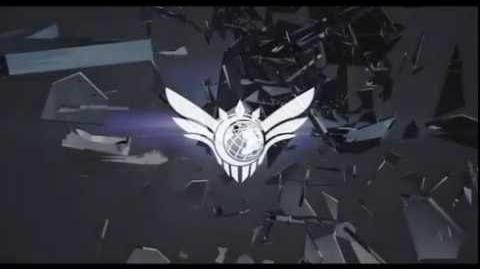 The song Conflict is used in this trailer.
The description of this video:
Cytus World Championship 2016 : Grand Finals
From 115 participants around the world, now come to the last 2 for the Finals! NYANTIK and MOCHA will fight for the finals.
The winner will receive Cytus Full OST. Then, the 2nd place will receive Cytus Chapter L OST instead. All rewards are supported and transported by Rayark Inc.
10th July 2016 9PM (+9GMT) at @CytusWikia twitter account.
In a desperate conflict, with a ruthless enemy...
Ad blocker interference detected!
Wikia is a free-to-use site that makes money from advertising. We have a modified experience for viewers using ad blockers

Wikia is not accessible if you've made further modifications. Remove the custom ad blocker rule(s) and the page will load as expected.