Flick Notes are types of notes exclusive to Cytus Omega and Cytus II.
In somewhat of a similar fashion to Drag Notes, they are slid/flicked along the line shown on the note.
Shown here is the Cytus Omega tutorial for Flick Notes: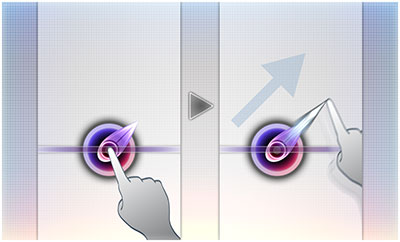 Since Cytus Omega has yet to release, there is currently little information about where Flick Notes are used.