Flick Notes are types of notes exclusive to Cytus Omega and Cytus II.
In somewhat of a similar fashion to Drag Notes, they are slid/flicked along the line shown on the note.
Shown here is the Cytus Omega tutorial for Flick Notes: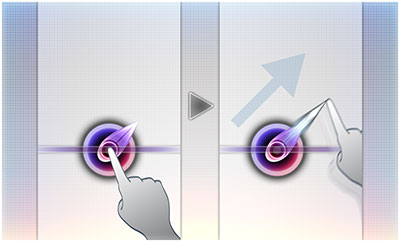 Since Cytus Omega has yet to release, there is currently little information about where Flick Notes are used.
Ad blocker interference detected!
Wikia is a free-to-use site that makes money from advertising. We have a modified experience for viewers using ad blockers

Wikia is not accessible if you've made further modifications. Remove the custom ad blocker rule(s) and the page will load as expected.