Chapter L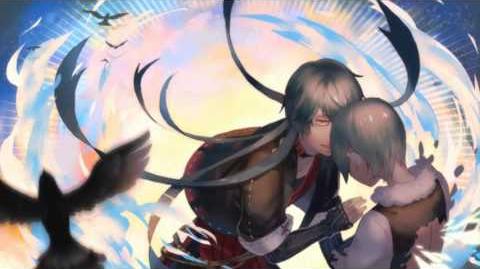 This song is entitled "Liberation" on the song selection.
Difficulty Change log
Edit
| Version | Easy | Hard |
| --- | --- | --- |
| 9.0 | 9 | 9 |
| 9.1 | 7 | 9 |
(After Leiv's meteor shower) After some personal conflict, Meteo lastly decided to let Viz control his soul, and with that decision follows the power to search for his parents in heaven. (That means Viz gave him the power to go to heaven to look for his parents, as long as Viz inhibits his soul.)
Note Statistics
Edit
Click notes

543 on Easy (60.20%), 1205 on Hard (60.19%)

Hold notes

155 on Easy (17.18%), 249 on Hard (12.44%)

Drag notes

204 on Easy (22.62%), 548 on Hard (27.37%)
Click notes

1120 on Easy (65.80%), 1221 on Hard (60.99%)

Hold notes

186 on Easy (10.93%), 220 on Hard (10.99%)

Drag notes

396 on Easy (23.27%), 561 on Hard (28.02%)
This is the orchestrated version of L2 - Ascension in Chapter 7.
This is the longest song in the game, surpassing Alive: Vanessa by 31 seconds.
This song is used in the Cytus 9.0 trailer.
A cut version of this song (which only uses the second half) made it into Deemo, another one of Rayark's games.
There is a group of notes that outlines the number 2 in the old chart, a reference to the song title.
Ad blocker interference detected!
Wikia is a free-to-use site that makes money from advertising. We have a modified experience for viewers using ad blockers

Wikia is not accessible if you've made further modifications. Remove the custom ad blocker rule(s) and the page will load as expected.