Chapter L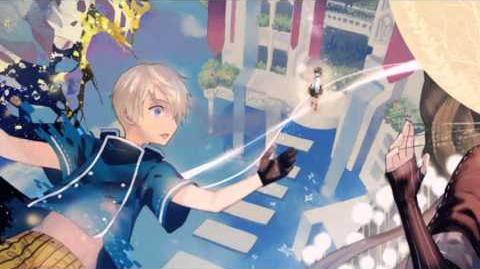 This song is entitled "Latent" on the song selection.
This song has a continuation, which is L5 : The Revealed.
Difficulty Change log
Edit
| Version | Easy | Hard |
| --- | --- | --- |
| 9.0 | 9 | 9 |
| 9.1 | 7 | 9 |
Note Statistics
Edit
Click notes

666 on Easy (63.79%), 741 on Hard (70.98%)

Hold notes

57 on Easy (5.46%), 93 on Hard (8.91%)

Drag notes

321 on Easy (30.75%), 210 on Hard (20.11%)
Click notes

753 on Easy (66.99%), 960 on Hard (78.43%)

Hold notes

175 on Easy (15.57%), 169 on Hard (13.81%)

Drag notes

196 on Easy (17.44%), 95 on Hard (7.76%)
The background photo can link with L5 : The Revealed.
The new chart of this song has the same number of notes on both difficulties.
On the old Hard chart, a group of click notes form the letters "IV" (The Roman numeral for 4, referencing the song title.)
In the section in this song that overlaps with

 

L5 : The Revealed, a group of click notes form a "V", the roman numeral 

for 5.
A cut version of this song (which only uses the first half) can be found in Deemo, another one of Rayark's games.
Despite L5 : The Revealed being a continuation, the songs' BPM is different (L4 is 65, L5 is 75). These are the only songs where this happened, aside from doubled BPMs.
The original version of this song can be found here.
Ad blocker interference detected!
Wikia is a free-to-use site that makes money from advertising. We have a modified experience for viewers using ad blockers

Wikia is not accessible if you've made further modifications. Remove the custom ad blocker rule(s) and the page will load as expected.